Details
The project for the new luxury residence was based upon an approach that respected the quality of the natural environment. The intention was to design and to realize an architectural creation that was non-invasive, in order to avoid disturbing the valuable environmental context. This was evidenced by the choice of positioning the building in the center of the site; planning a building based upon horizontal lines; the choice of limiting the height to that of the preceding building instead of increasing it. From the point of view of metric volumes, the building appears compact, with a 'closed' northern perspective that is closer to and facing the open front of the neighboring dwellings, thus guaranteeing privacy for the residents. Also on this side, the volume of the upper floor slightly exceeds that of the ground floor, revealing the facade of the structure of the internal double stairway access to the floor as well as affording protection to the villa entrance.
Type of project
Residential

Copyright
© copyright G.Longo A.Palmarini all rights reserved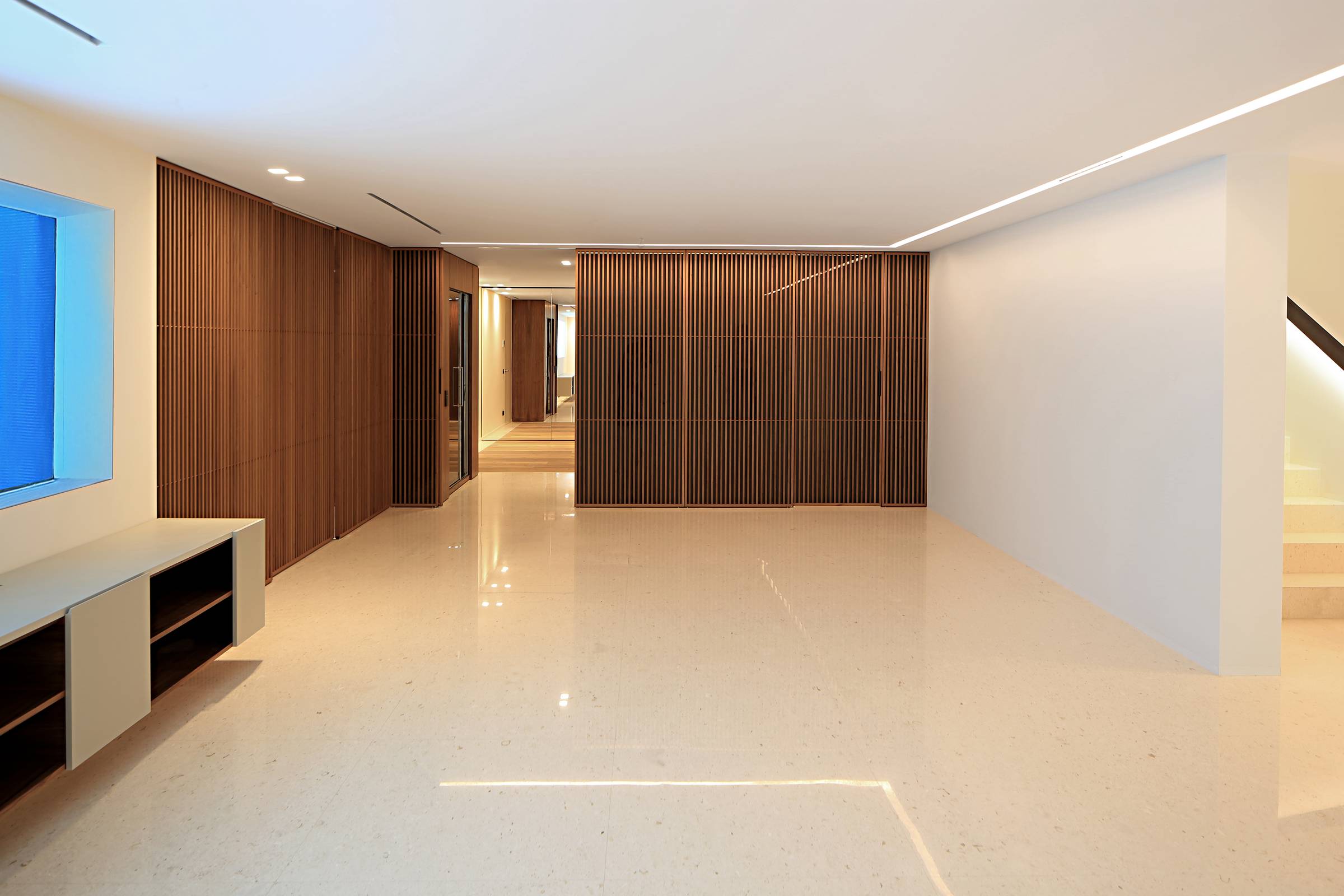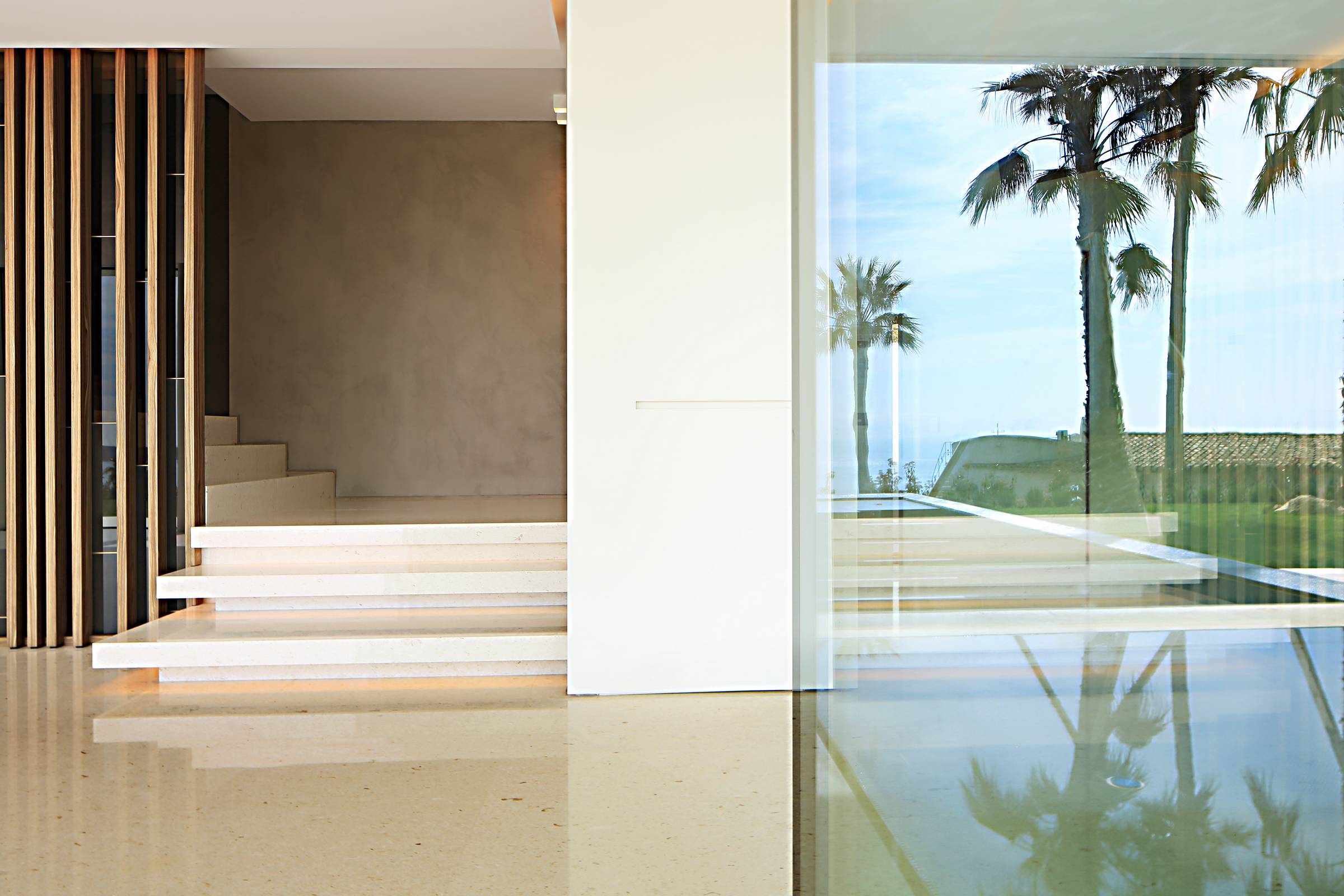 The floor-to-ceiling glass door-windows, large sections of which are sliding, feature aluminum frames whose very lightness helps to emphasize the sense of continuity between the external spaces of the garden and those of the interiors. On the ground floor, the alignment of the sliding glass door-windows creates two 'intrusions' in the overall volume of the structure, and thus creates a natural separation of the main spaces. In the first of these 'intrusions', the volume of the entrance area is 'penetrated' from the outside by the liquid surface of the infinity pool, thus providing the visitor with an immediate spectacular view of the garden, of the swimming pool and of the ocean in the background. In the second of these 'intrusions', we find a patio area created in order to place a raised vegetation feature; this too serves to separate the living area from the guest's area.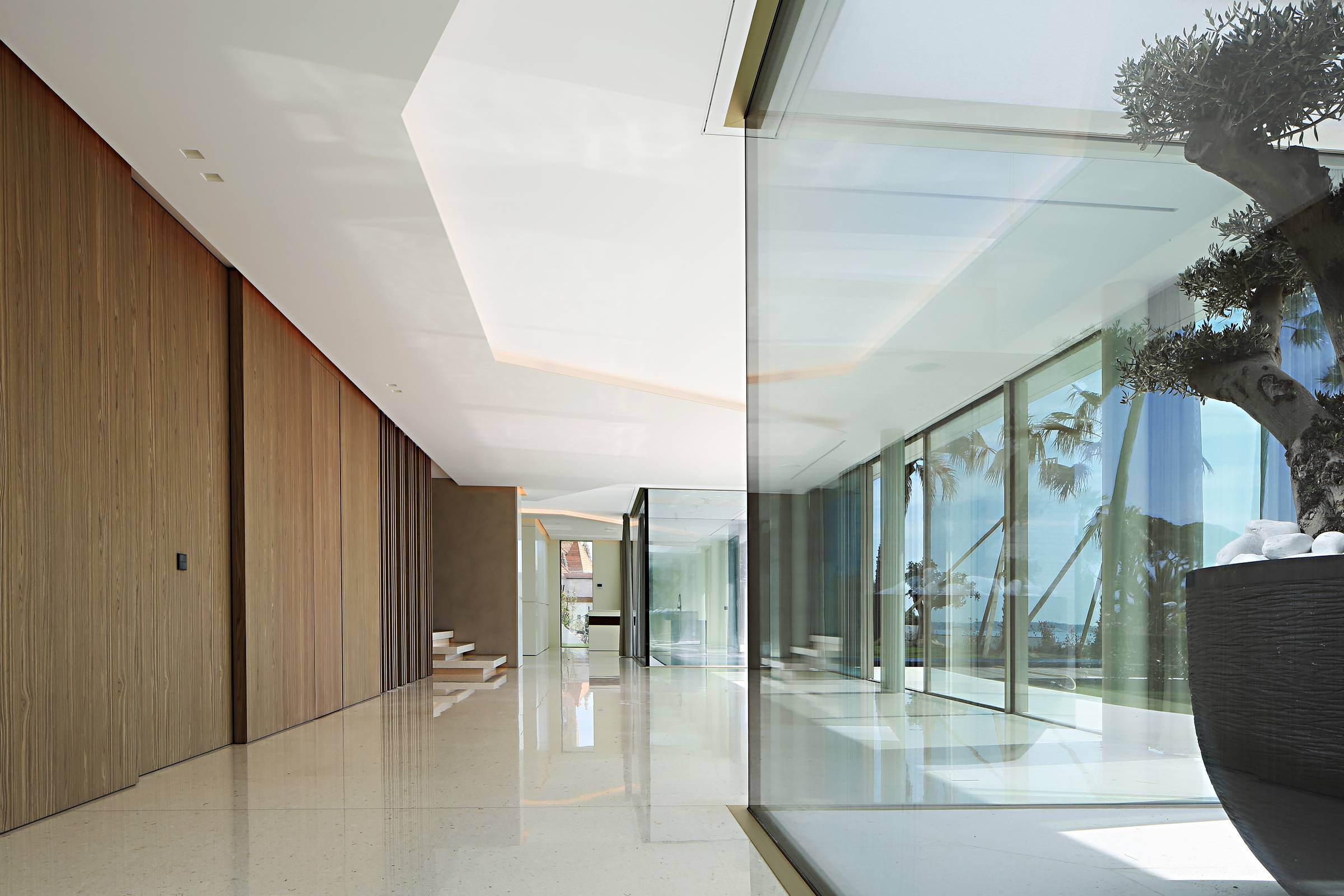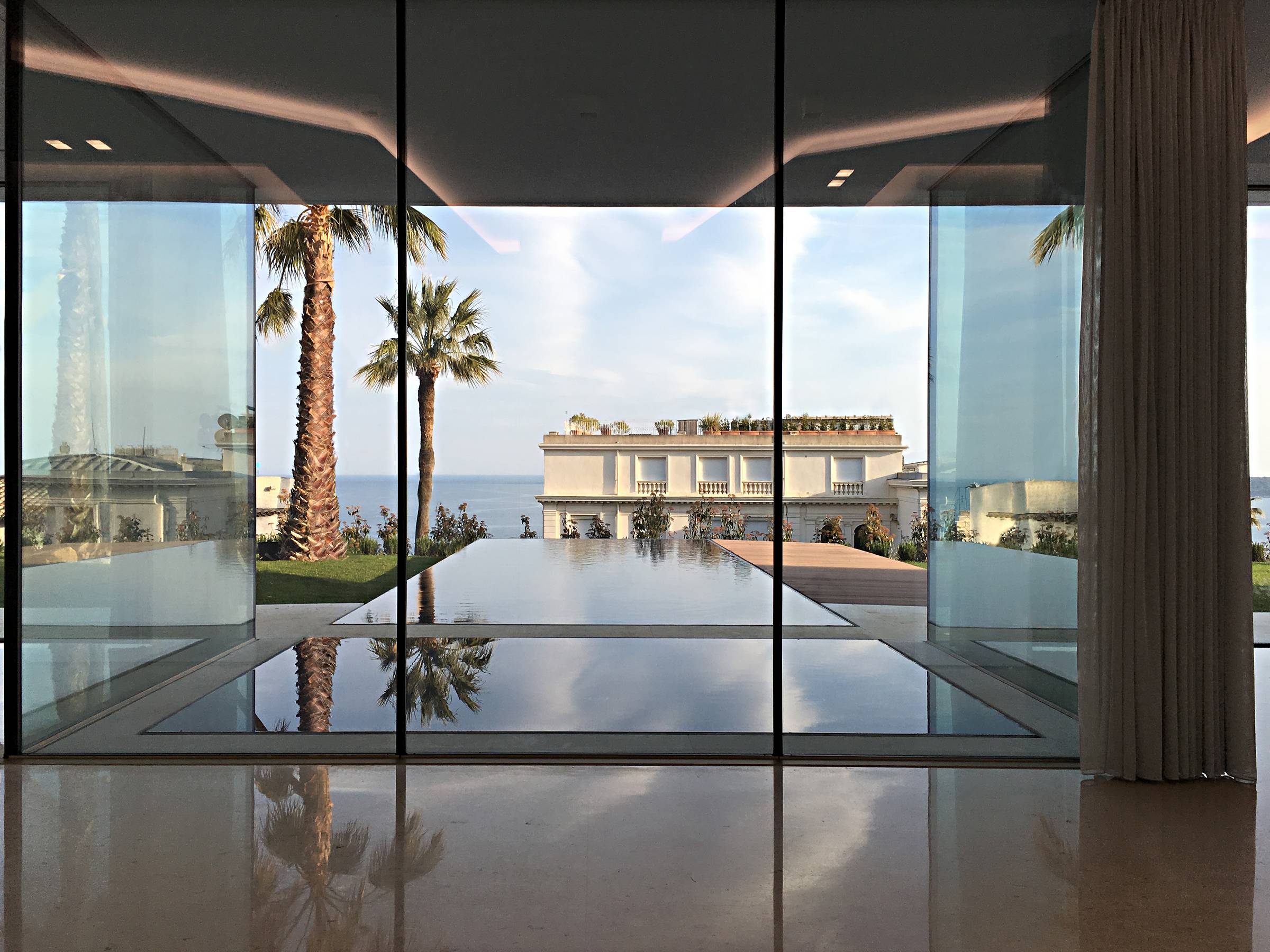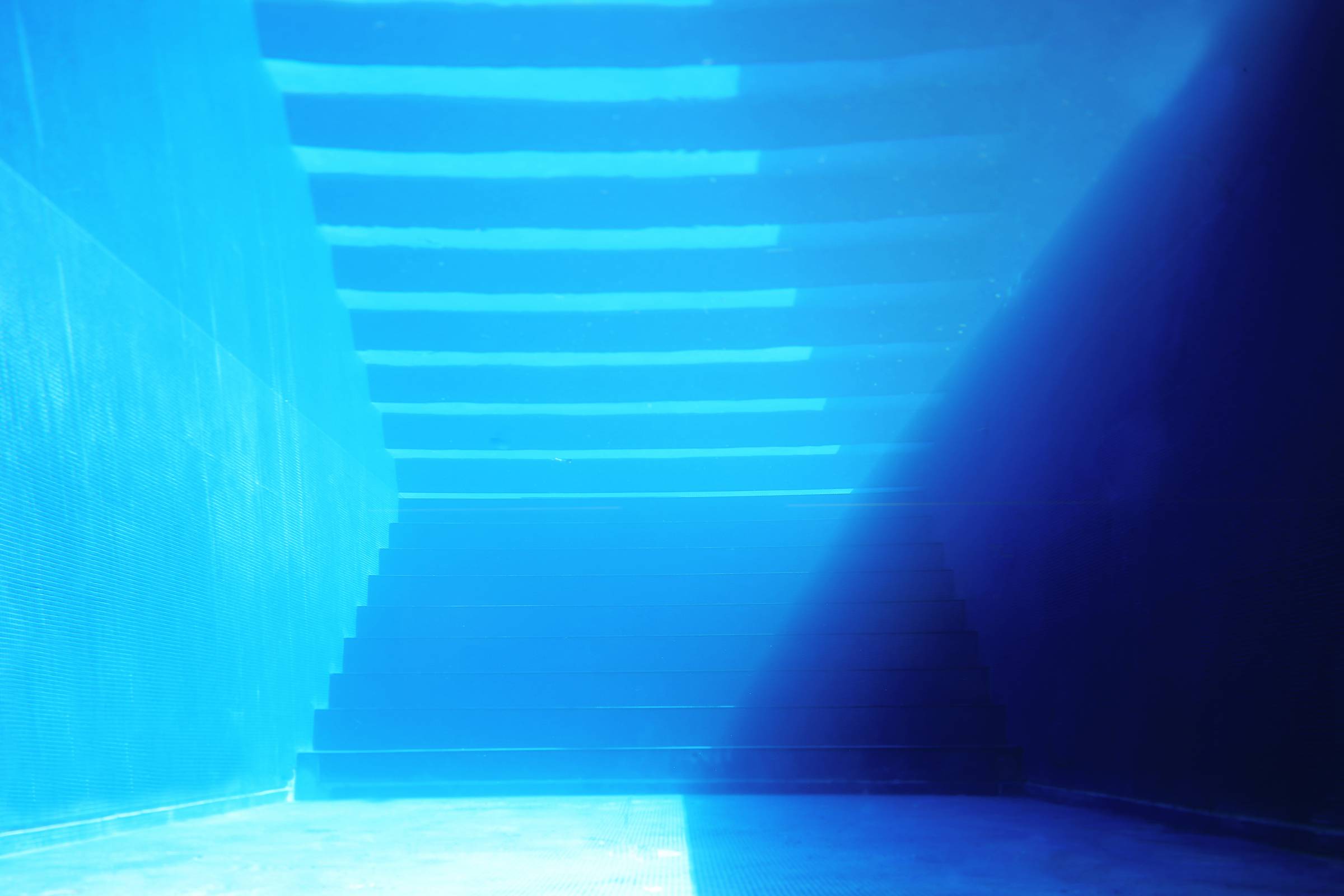 One feature that distinguishes the entrance to the residence is the 'light well' that, from the aperture of the roof skylight, passing through the first floor, filters the natural light all the way down to the ground floor via a three-dimensional polygon made of sheets of tempered glass. Much of the underground level is dedicated to entertainment and health (video lounge area, fitness area, steam bath), all spaces which benefit from an underwater perspective of the swimming pool seen through a large viewing window. The finishings and the interior features are of determinedly high-quality, studied in great detail, completed by finishings that range from varnished surfaces to prestigious woods.